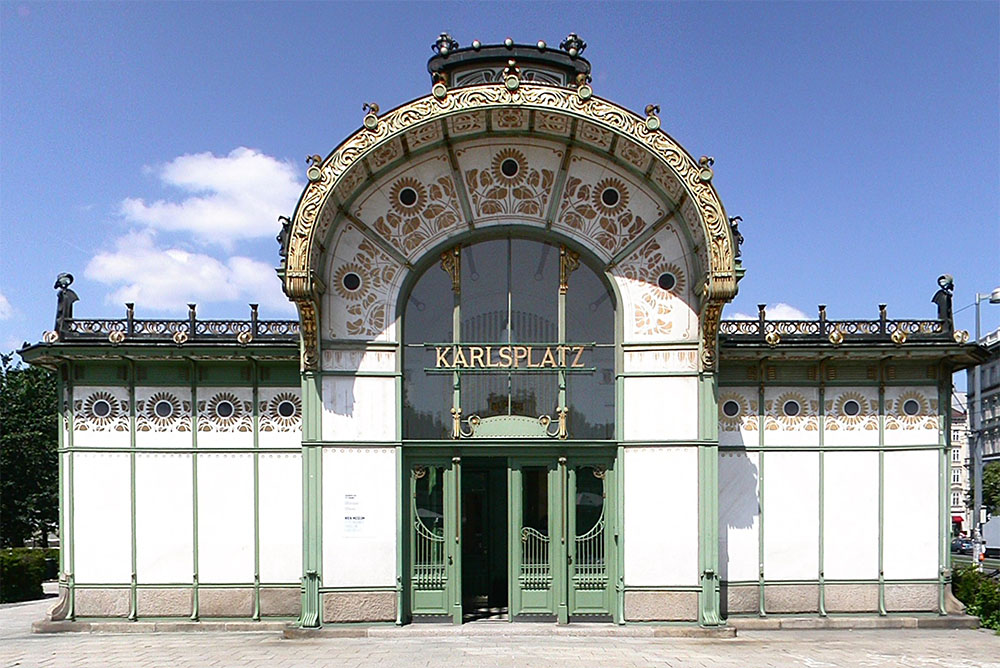 Vienna on the Quick
So little time and so much to do. But everything is made easy by the nature of Vienna. I have a quiet comfortable place to stay(pension Kraml); the transportation system is marvellous, very easy to understand; the streets are pedestrian and bicycle friendly; cafes are enticing; the skies are clear, but there is a refreshing breeze; I was able to get tickets for a Mozart concert and Faust by Gounod at the Opera House in a few minutes; art museums are less exhausting than most because one can lounge on velvet upholstered sofas with backrests while listening to eloquent commentaries whispered in the ear, there are great art collections…. and so I could go on.
I developed a time and cash saving formula of eating a generous breakfast at the pension, enough to take me into afternoon, when I have coffee and a snack (for example fabulous apfelstrudel at the Cafe Demel and Sachertorte at the Kunsthistorisches Museum) Then I can last until dinner.
On my first full day I decided to focus on Otto Wagner and the Vienna Secession, but of course I saw other things along the way. In a short walk from the pension I saw two apartment buildings by Wagner, one of the known as the Malolicka Haus. As I went there , I passed many ponderous buildings with ornate facades, with pedimented window casings, florid sculpture showing a lot of nude flesh, even atlas figures straining under the weight of the bourgeois life they were supporting. Compared with these Wagner's flat facades with two dimensional, or lightly applied abstract decorations look extremely bold.
Wagner seemed to be sweeping away the stolid Austro-Hungarian appearance for something light and free. I walked on to the Olbricht's Secession building and was struck by the formal link to Wright's Unity Temple. But the golden dome is something quite different. Then I walked across the old town to Wagner' Postsparkasse (post office savings bank) Wagner has transformed the formal, symmetrical administration building representing the state into a place that is serious and imposing on the outside, but filled with light, and unencumbered with derivative 3-D decoration. Wagner declares – and it is written on a wall – WHAT IS IMPRACTICAL CAN NEVER BE BEAUTIFUL The main banking hall makes Chicago' atria under light wells, built only a few years before look positively archaic.
Two huge art museums, two palaces Brueghel, Klimt, Schiele, Kokoshka
The opera was musically fabulous, visually pauvre. Mozart was the hits, but what hits.