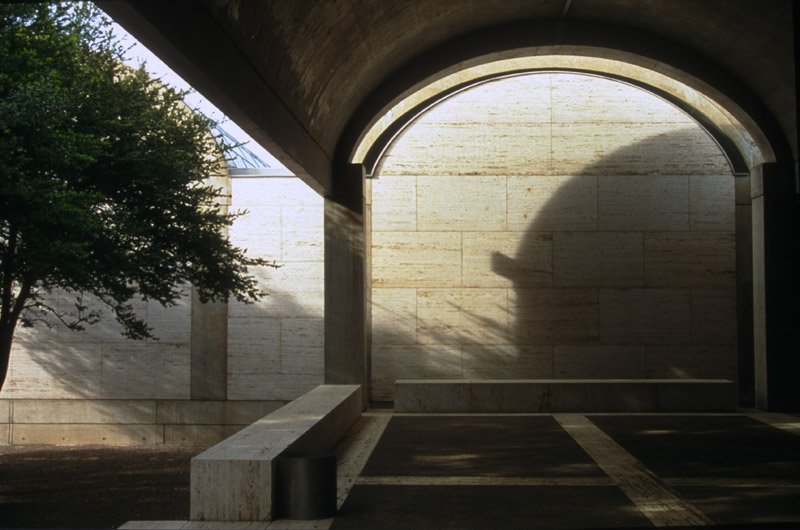 A memory of Louis Kahn
Recently, at the launch of a new issue of the Seattle based journal Arcade, I had the pleasure of meeting a man who had worked closely with Louis Kahn on a film. What a privilege. Our conversation aroused potent memories. My only encounter with Kahn was at a lecture he gave to a huge audience at MIT in 1965. I was far away from him, but his presence filled the vast room. I remember with awe his ability to electify the crowd.
Just three years ago, when I was invited to give some lectures in Damascus, Syria, one of my topics, selected by an old friend, the leader of Syrian Order of Architects, was The Architecture of Louis Kahn. Many of the arcitecture students present were already familiar with the Kimbell Art Museum in Fort Worth, illustrated here. So we were able to discuss the architectural qualities we enjoyed in it.
A theme in architectural history espoused by Mies van der Rohe was the modernist concept of a 'universal space.' I am more inclined to believe in universal values, one of which is the the way that light brings forms to life.